Valley High School, West Des Moines, Iowa


Classes of 1900 - 2017


Not a member?
JOIN HERE
Find and click on your name.

WHO'S ONLINE NOW
No registered users are online right now.
UPCOMING BIRTHDAYS

Show More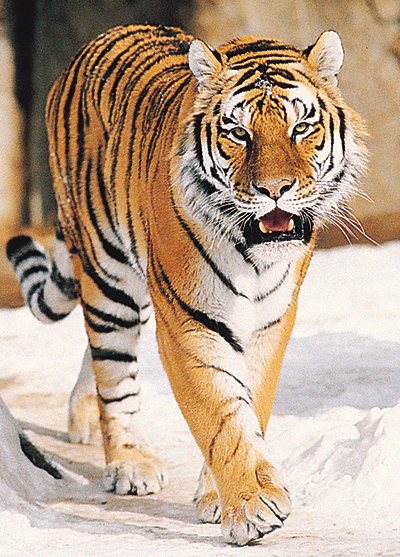 Welcome to the Valley High School Alumni site. Run by Valley Alumni FOR Valley Alumni. We are not connected to Classmates, or the Harris Book Alumni site. You probably get a lot of confusing emails about alumni sites. Your information is accessible only by VHS Alumni who have signed up on this site. No information will be shared with anyone else unless you opt out by allowing your information to be public. This site is FREE. TO JOIN: Click on Classmate Profiles, upper left of this page. Click on your name. Follow the directions to join. If your name is not listed, please contact us through this site. Please encourage any/all VHS grads to register on your free site!
---
Class of 1978 - 40th Class Reunion
Join us for three 40th Class Reunion Events August 10-11!
*Friday August 10 Cocktail hour at Principal Park (Cubs are out of town). Background music by the Soul Searchers (veterans of the Greenwood Lounge).
*Saturday August 11 Iowa State Fair meet at Bud tent at noon
*Saturday August 11 Evening, Food and beverages at Willow Creek Golf Club
SAVE THE DATES! Make your travel plans!
More Details coming...
---
Valley All Class Golf Outing
Friday, August 3, 2018

Best Ball/Best Shot Tournament
Where: Willow Creek Golf Course

Cost: $49 per person includes golf cart and 18 holes of golf

Cash Prizes:
Lowest score 1st Place
Lowest score 2nd Place
Men's Longest Drive
Women's Longest Drive
Men's Longest Putt
Women's Longest Putt
Gender Neutral-nearest the pin

Beer carts running all day
Prepayment Required by July 15th.
No refunds

Make check out to:
"Willow Creek Golf Course"
Mail to: Doug Lenhart
PO Box 65064
West Des Moines, IA 50265

Day of Event:

9:15-9:30 check in at Willow Creek Clubhouse
10:00 Tee Off. Shotgun Start

Special Requests for your foursome or other questions should be directed to:
Doug Lenhart at 515-223-4466
---
The Class of 1968 is looking for the following people. Any leads can be relayed to Gail Leo Soesbe at soesbega@hotmail.com or vhsreunions.com@gmail.com! All help appreciated!!!
Ferguson Cathy. Johnston David, Jones Mike, Powell Linda.,Buffington Patricia, John Moore, Linda Powell, Sharon Ross, Christine Warren, Jeff White
---
55th Reunion for Class of 1963
Homecoming Weekend September 27 through Sept 29, 2018
The class will be participating in homecoming activities on Thursday, Sept. 27. ( Farmers Market, Parade, Concert on 5th Street.) We will be attending the
game
on Friday, Sept. 28 (Valley vs. Urbandale) Saturday, Sept 29 catered picnic at Raccoon River Park from 1 to 5. More information will be coming soon.
---
Class of 1964
SAVE THE DATE
55th Reunion September 20-21, 2019
---
Class of '71 is having a 65 year birthday party!
It will be Saturday, July 14
at the Tavern 1755 50th Street WDM.
Cocktails start at 5pm. 🥂


---
LOST
1976 Women's Valley Class Ring – Gold with mother-of-pearl inlay beautiful/dainty/expensive/mourned
(Lost on Raccoon River Sandbar near 63rd summer of 1975)
Marilyn Septer Coleman
---
1968 - 50th Reunion Finalized Details 3/13/2018
Click the link 1968-50th Reunion in upper left hand portion for all details for the reunion. Overview only here:
Join fellow classmates, spouses and guests for a weekend of hometown fun and special activities.
Thursday, August 2, Evening. Kick off the Reunion Weekend by attending the Valley Junction Farmers Market 4:00 PM-8:30 PM on 5th Street. Connect with fellow alums at the "Music in the Junction" event located on the south end of 5th Street.
Friday, August 3, Afternoon. Bike Ride around the city of Des Moines--Principal Riverwalk, East Village, Gray's Lake Area, Downtown Area, PapaJohn Sculpture Park-- and see many new sites in the city. Bring your own bike if you'd like. Bikes and helmets are available for rent from bike sites located throughout the downtown area. Reservations are necessary.
Friday, August 3, Evening. Attend our Meet and Greet Night from 7:00 PM-10:00 PM at Villagios Italian Restaurant and Bar (air conditioned/outdoor patio) located at 2675 100th Street Urbandale, IA 50322. No reservation necessary.
Saturday, August 4, Morning. Tour of Valley High School 10:00 AM- 12:00 PM. See the many new sections of our high school. Tour led by new Valley Principal, David Maxwell. Meet on northside of building at Main Entrance
---
I would like to give a Huge shout out to Don Ames, The Class of 1949. He has and is graciously provided us/ and providing many of our Early obituaries and contact information. Yes starting in 1901! Thank You Don!!! Jo
**************************************************************************************
ANNOUNCEMENTS
•
Our reunion will soon be here, August 4th. As of today, July 16th, we have 87 alumni attending and with guests our total is 132. If you missed the deadline of July 15th and want to join us,please email Gail Soesbe at soesbega@hotmail.com. Cost is $50 per person.

Then send a check to:

Bev Barr McKnight
314 Ne 9TH Street
Ankeny, IA 50021

Or

Send your money electronically using Zelle. Use this email as the code: soesbega@hotmail.com when you are sending money. The account name is 50th Reunion.