Valley High School, West Des Moines, Iowa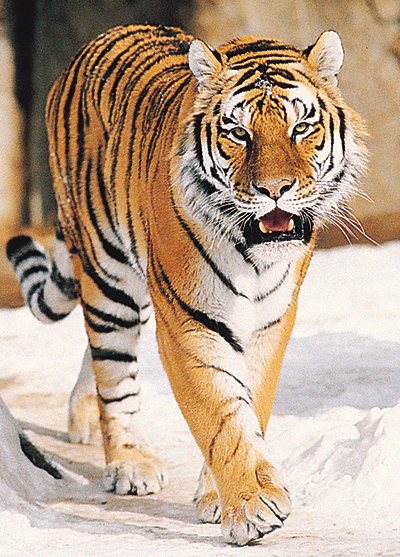 Welcome to the Valley High School Alumni site. Run by Valley Alumni FOR Valley Alumni. Your information is accessible only by VHS Alumni who have signed up on this site. No information will be shared with anyone else unless you opt out by allowing your information to be public. This site is FREE. TO JOIN: Click on MISSING CLASSMATES, upper right corner of this page, drop down arrow, click your year and then your name. Follow the directions to join. If your name is not listed, please use the Contact Link, under Home Page Link through this site OR vhsreunions.com@gmail.com. Please encourage any/all VHS grads to register on our free site!

Valley Alums present an All Class, All School Golf Outing
Friday, August 21, 2020
10 a.m. tee time at
Willow Creek Golf Course.
140 SE Willow Creek Dr. (formerly Army Post Rd).
Cart will be available for single drivers at no extra charge.
Cost is $48 per person and includes cash prizes (dependent of how many play).
Contact Doug Lenhart with any questions at 515 223-4466
or by e-mail at lenhartgto@hotmail.com.
Please prepay with checks made payable to
Willow Creek Golf Course.
Send to Valley Alum
PO Box 65064,
West Des Moines, Ia 50265
Please include names of players and cart preference
(Those who are participated before know the "routine")
---
Like all of us throughout this difficult season, our WDMCS seniors are looking toward the future with great uncertainty. With so many in our community forced to file for unemployment, we anticipate an increased number of students seeking out the Student Scholarship Fund for support.

If you have the means to help, please consider making a general donation to our organization. Your contribution will enable us to provide for many students in pursuit of higher education. Any amount is appreciated.

Or, as in years past, simply register for the annual golf outing! Now until July 1st we are offering Early Bird pricing. Registering early will not only aid in our event planning but the majority of the ticket sales will be applied to scholarship awards. Click here to Sign Up OR Donate: https://www.eventbrite.com/e/tee-up-fore-tigers-tickets-90694998181.
In the scenario we are forced to cancel the event related to COVID-19 restrictions, we will make ticket refunds available. Thank you for your continued support! The WDMCS SSF Board
Class of 1975 - 45th Reunion - Postponed until ???
Class of 1965 - 55th Reunion Postponement
55th Class Reunion, originally scheduled for September 18-19, 2020, postponed until next year for all of the obvious reasons. We waited as long as we could to get a clearer picture of conditions in September, but the final straw came June 10th with the postponement of the Iowa State Fair.

I wish you all the best…stay safe and well, and we'll be in touch with details about next years reunion . Sumner

Class of 2000 - Reunion Postponement until 2021
After discussing with the committee, we have decided to postpone our class reunion for the weekend of Aug 13 & 14, 2020. While disappointing there's still too much uncertainty surrounding COVID closures/cancellations, etc. and don't want people to stress about the details. That said we do want to consider moving the events to 2021 when life is a bit different. If you have purchased a ticket through EventBrite, I will get this refunded ASAP.
---
Class of 1980 40th Class Reunion
ATTENTION: As a result of the Reunion 2020 "Poll" posted on the Class of 80 Website, www.vhs80.com, the Class Reunion for 2020 will be cancelled and rescheduled for June 11th & 12th 2021. I know this will come as disappointment to some, but the results clearly show we need to make the change to address the uncertainty with the Covid-19 Pandemic situation.
You will receive the Invitation/Registration for the Class Reunion, June 11th & 12th, 2021 as we get closer to this date.
Let's continue to be the most incredible Class that ever walked thru Valley High School. Class of 1980, the best! Stay positive, be safe, be smart and go Tigers!
---
Class of 1973
Please come join your New Facebook Page
West Des Moines Valley High School Class of 1973
https://www.facebook.com/groups/798492260676504
---
The West Des Moines Community Schools Foundation
is asking for donations for students in the district who need help with food and technology during this COVID-19 crisis.
There is a website with a dedicated page where donations can be made either online or a check can be sent. Please click on the link below for more information!!! Thank You!
https://www.wdmcsfoundation.org/news-events/covid-19-student-support.html?fbclid=IwAR0_tbPHTKHct2XI7Pmh-YJfUwXAFh7CyL9OlgPzYtrxCJxKiMgD-ScMvW0
---

*****It's Official - Class of 1970*****
Has Postponed their 50th Class Reunion - NEW Save the Dates - August 26 27, 29 - 2021
You will also be notified by email from vhswdm1970@gmail.com and our Facebook Page: Valley High WDM IA Class of 70
https://www.facebook.com/groups/309877023680/about/
---
Valley Class of '64
Due to the uncertainty surrounding the pandemic, we have decided to postpone our reunion for one year.
We'll send an email after the first of the year to confirm everything is in place.
Stay safe!!
---
*************************************************************************************************************************
Class of 1966
We are collecting addresses both email and physical to send information to you concerning our upcoming (2021) reunion.
Please update or confirm your information to valleyhs66@gmail.com
Thank you!
---