Valley High School, West Des Moines, Iowa


Classes of 1900 - 2018


Not a member?
JOIN HERE
Find and click on your name.

WHO'S ONLINE NOW
No registered users are online right now.
UPCOMING BIRTHDAYS

Show More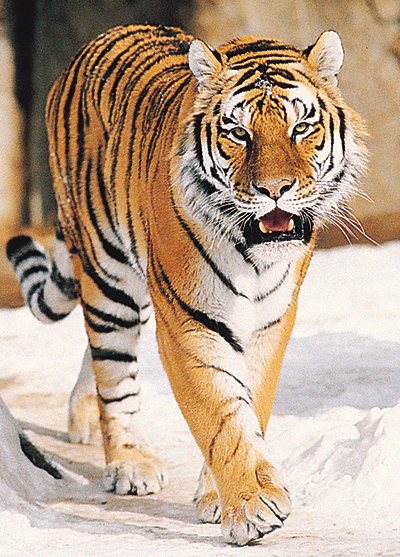 Welcome to the Valley High School Alumni site. Run by Valley Alumni FOR Valley Alumni. We are not connected to Classmates, or the Harris Book Alumni site. You probably get a lot of confusing emails about alumni sites. Your information is accessible only by VHS Alumni who have signed up on this site. No information will be shared with anyone else unless you opt out by allowing your information to be public. This site is FREE. TO JOIN: Click on MISSING CLASSMATES, upper right corner of this page, drop down arrow, click your year and then your name. Follow the directions to join. If your name is not listed, please contact us through this site. Please encourage any/all VHS grads to register on your free site!
---
Valley High School
Class of 1983 – 35th Reunion
Facebook: VHS1983
https://www.facebook.com/groups/395333910485478/
Friday, August 17th, 2018
Where: Iowa State Fair Bud Tent
When: 7 – 9 pm
What: An informal gathering for anyone that wants to meet up. (In case we migrate during the events, updates to the new locations should be posted on the above FB page.
Saturday, August 18th, 2018
Where: The Hall @ The Foundry, 111 S. 11th, WDM
When: 5:00 pm til ???
What: We wanted a place where everyone can either have multiple drinks & dinner, or simply a drink. -- We want everyone to be comfortable spending whatever you want, just so we can see you.
Food: Order with an App or at one of their Kiosks
Drink: Order from a server of at the bar
The Class of 1968 is looking for the following people. Any leads can be relayed to Gail Leo Soesbe at soesbega@hotmail.com or vhsreunions.com@gmail.com! All help appreciated!!!
Ferguson Cathy. Johnston David, Jones Mike, Powell Linda.,Buffington Patricia, John Moore, Linda Powell, Sharon Ross, Christine Warren, Jeff White
---
55th Reunion for Class of 1963
Homecoming Weekend September 27 through Sept 29, 2018
Thursday, September 27
Dinner 5 to 7 PM at Paula's Café, 524 Elm St. West Des Moines
They are going to open especially for us. It is a great 50's style Made Right shop. Order from the menu.
Farmer's Market in Valley Junction
Live band on 5th Street at 6-8 pm
Friday, September 28
Valley vs. Urbandale Football Game 7:30 pm
Saturday, September 29
Catered picnic at RRP Biddle Shelter at Raccoon River Park
2500 Grand Avenue
West Des Moines
1 to 5 pm
Fee per person is $12.00 You can pay at the picnic.. Spouse/ SO welcome.
We do need to know if you plan to attend any or all of the events. If you could call, me text to cell number, e-mail, me or drop me a note letting me know if you plan to attend any/all of the events (1, 2, and/or 3) We just want to accommodate everyone.
Contact: Linda Smith Knight 515-987-0692 home
515-556-9193 cell
e-mail lsknight1963@msn.com Mailing address: 14504 Clearview Lane,
Urbandale, IA 50323-2081
The class of 1963 would appreciate any information that you might have on the following classmates:
Ana Allende, Linda S. Henson, Roberta Hoskins, Duane King, Mary K. Klein, Joan E, Lowe, Gary Pasvogel, Janice Rottman, and Vicky Sayers (Bradley) We have lost touch and would love to reconnect.
Contact: Linda Smith Knight at
lsknight1963@msn.com
---
1963 Class Ring
Gold with Mother of pearl inset
Disappeared from my home in 1964. Would love to have it back
Initials: LSS

1963 VHS Class Pin
Mysteriously disappeared from my sweater during gym class at Phoenix in Fall of 1962. Gold with mother of pearl inset. Hopefully, the wearer has become tired of it and would like to return it!

Initials: LSS
Contact: Linda Smith Knight 515-556-9193 or 515-987-0692
---
Class of 1964
SAVE THE DATE
55th Reunion September 20-21, 2019
I would like to give a Huge shout out to Don Ames, The Class of 1949. He has and is graciously provided us/ and providing many of our Early obituaries and contact information. Yes starting in 1901! Thank You Don!!! Jo
**************************************************************************************
ANNOUNCEMENTS
•
/Users/michaelknight/Desktop/VHS Class of 1963 update.docx
•
Class of 78 40th Class Reunion Updates:

1. Check out the new registration pages for each event on the WDM VALLEY CLASS OF 78 FaceBook event pages and below. Help us further plan the events by registering soon!

2. Pass on the registration links to everyone you want to see at the reunion.

Registration Links:
1. Principal Park on Friday: https://www.eventbrite.com/e/40th-reunion-vhs-class-of-1978-principal-park-tickets-47617552381

2. Iowa State Fair on Saturday afternoon: https://www.eventbrite.com/e/40th-reunion-vhs-class-of-1978-iowa-state-fair-tickets-47617695810

3. And purchase your tickets to our main event on Saturday night at the Willow Creek Clubhouse: https://www.eventbrite.com/e/40th-reunion-vhs-class-of-1978-willow-creek-clubhouse-tickets-47496919565

Thanks to the planning group for all your enthusiasm and hard work!