Valley High School, West Des Moines, Iowa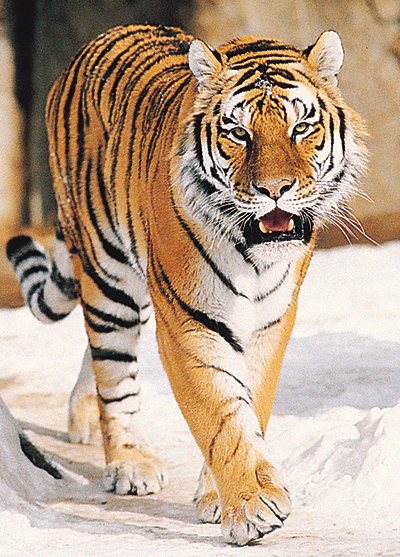 Welcome to the Valley High School Alumni site. Run by Valley Alumni FOR Valley Alumni. Your information is accessible only by VHS Alumni who have signed up on this site. No information will be shared with anyone else unless you opt out by allowing your information to be public. This site is FREE. TO JOIN: Click on MISSING CLASSMATES, (we know you all are not missing, just not signed in) upper right corner of this page, drop down arrow, click your year and then your name. Follow the directions to join. If your name is not listed, please use the Contact Link, under Home Page Link through this site OR vhsreunions.com@gmail.com. Please encourage any/all VHS grads to register on our free site!
---
Class of 1965 -
Announcing our Rescheduled 55th Reunion plans!!

A casual get-together on
June 11th and 12th, 2021

Friday, June 11th – Wellman's Pub and Rooftop 597 Market St, WDM 5:00 – 9:00, or till…?
Saturday, June 12th- Waveland Golf Course Club House (neat venue), 4908 University, DSM
5:00 – 9:00, or till…?
(We'll ask for RSVP's and Waveland deposits next spring)

From the Committee:
Linda Schaller Weidmaier
Cherie Vinz Shreck
Jean Smith-Gibbs
Connie Rothchild Fligg
Ted Ohmart
Bill Tiffany See Next Post Below
---
VHS CLASS OF 1964 REUNION - 2021
THURSDAY, JUNE 10, 2021, at Gilroy's, 1238 8th St, West Des Moines, 4-10:00 pm.
FRIDAY, JUNE 11, 2021, at Wellman's Pub, 597 Market St, West Des Moines, 5-9:00 with THE CLASS OF 1965.
No deposit will be necessary as there will be separate tabs for both events, but we would like to have a count for both nights.
RSVP to valleyhigh1964@aol.com
---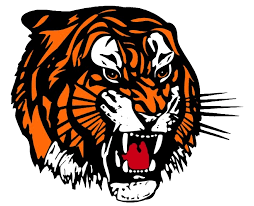 GRRRRRRRR - Postponed
Class of 1971 - 50th Reunion
Save the new 2022 Dates
FARMERS MARKET: Thursday, June 23, 2022
Valley Junction
DINNER: Friday, June 24, 2022
Spaghetti Works
DINNER: Saturday, June 25, 2022
Des Moines Club – Ruan Center
Visit Class of 1971 Reunion FB page at: Valley High School of WDM Class of 71 Reunion https://www.facebook.com/groups/633783477485331 Update your contact information on this site (Member functions, edit contact Info) or send your information to: vhswdm1971@gmail.com
Donations Needed and Appreciated!!! Details have been emailed or you can find information under the 1971-50th Reunion tab on upper left side on Home page. All updates will be emailed and will be found under that tab.
---
Class of 1966 - Save the Date! Friday, 9/24/21
55 year reunion!
Friday, 9/24/2021
Walnut Woods State Park Lodge
Catering by Hy-Vee
No-Host Bar, Wine and Beer only
Complimentary Soft Drinks and Water
A Block of rooms has been reserved at the Hampton Inn on Mills Parkway in WDM (See previous message for contact information).
Shuttle Service will be available from the hotel to the park and back for all classmates.
There will be a Saturday evening gathering, location and time to be determined.
Please contact Diana Linn Orlowski or me at jan1larry2@gmail.com (Janene Snelson Anderson) or go to Facebook's Valley High School Alumni page Class of 1966 (link below) and see all the information.
We are collecting addresses both email and physical to send information to you concerning our upcoming (2021) reunion. Please update or confirm your information to valleyhs66@gmail.com Thank you!
(Valley HS - Class of 1966 https://www.facebook.com/groups/1458830544420284/ )
---
Class of 1975 - 45th Reunion - Postponed TBA
---
Class of 1980 40th Class Reunion
In light of the National Epidemic, we need to reschedule the 41st Class Reunion which was scheduled for June 11th and 12th, 2021. We are happy to announce the new date for our Class of 1980 ~ 41st Reunion is September 3rd and 4th, 2021. We NEED YOU to Please go to the Class Website

www.vhs80.com
and click on Reunion 2021 RSVP. This is extremely important to know who is planning on attending. With this information, we are able to plan accordingly. We cannot plan IN THE DARK. We want to be able to reserve appropriate space for the number of guests attending. STOP what you're doing and please go to the link, click on REUNION 2021 RSVP and answer the question listed.
---
Class of 1973
Please come join your New Facebook Page
West Des Moines Valley High School Class of 1973
https://www.facebook.com/groups/798492260676504
---

*****It's Official - Class of 1970*****
Has Postponed their 50th Class Reunion - NEW Save the Dates - August 26 27, 29 - 2021
You will also be notified by email from vhswdm1970@gmail.com and our Facebook Page: Valley High WDM IA Class of 70
https://www.facebook.com/groups/309877023680/about/
---